Image Optimization
on Autopilot
Optimole makes your images weigh even 80% less while looking just as good!
Optimole is your all-in-one image optimization solution for WordPress & beyond.
It processes your images in real time and it's fully cloud-based (doesn't strain your server).
Optimole goes a lot further than any other tool in the market:
Optimized vs unoptimized image
Use the slider to see the original image on the left vs. its optimized version on the right.
💾 Optimole processes your images and reduces their weight (the amount of space they take up on your web server) without sacrificing quality.
💡 Your visitors won't notice anything odd going on with your images.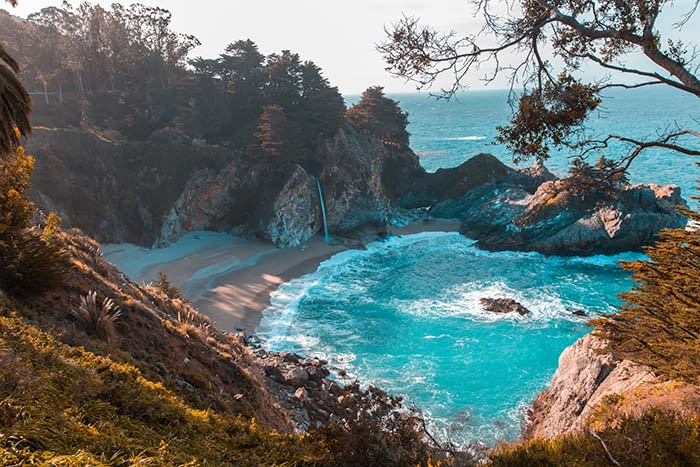 Initial Size:
OptiMole Size: ( compression)
Lighter images mean faster load times and improved website performance
Images add up to 60% of the average webpage's total load time.
For that reason, by taking care of something as simple as optimizing them, you can get your site to load even twice as fast.
Optimole does that for you, on autopilot!
2. Connect to your WordPress website
3. Let Optimole handle the rest
All devices covered
No matter the device that your visitor uses, Optimole will always serve the most optimized versions of the images.
All screen sizes supported
All visitors will see images that have been tailor-optimized to fit their specific screen - for better performance and experience.
Image CDN
Get your images served from an image CDN free of charge. Works with more than 200 server locations worldwide.
Works with weak connection speeds
If your visitor is on a low-quality internet connection, Optimole downgrades the image quality accordingly.
Easy tracking and monitoring
Gives you access to transparent optimization stats. See how much of your server's disk space and bandwidth is being gained back.
Custom WordPress plugin
Easy integration via the official Optimole plugin.
Fast processing
Every image gets processed in real time and served to the visitor without delay.
Compatible with page builders
Full compatibility with popular page builders such as Elementor, Beaver Builder, and the new block editor in WordPress 5.0.
Lossless & lossy optimization
Optimole uses multiple algorithms to let you customize how you want your images optimized.
Add watermarks to your images
Display custom watermarks overlaying your photos. Helps make sure that no one steals your images easily.
Retina images and WebP supported
Works with the current- and next-get image formats right out the box. Retina and WebP images will be loaded automatically.
Lazy loading
Our custom lazy-loading mechanism doesn't require jQuery or any other bloated JavaScript libraries.
Number of images transformed (in real time)
Our easy-to-use WordPress plugin lets you enable Optimole in a couple of clicks, and then see the optimization results directly in your dashboard.
"This is so much easier than other image compression plugins. It does all the heavy lifting for you in the background, plus – it serves the images through a CDN for even better performance."
This beat all other image optimizations plugins 100 times, as all optimization is done on the CDN rather on local image files.
I've 20.000 images multiplied with all the thumbnails making it a total of around 100.000. This plugin have a auto-setting so I basically don't have to think about this.

Really, really great job. I upgraded after minutes of usage.
Easy set up and simple to use! Great result of picture optimization with direct speed – page load result, even in the free version. Works with NextGen Gallery and Facebook widgets. Helpful, fast and knowledgable support! Good job!
"If you're after a faster website use this. The product is rock solid and so is the support team!
Highly recommend !"
Start using Optimole
Would you like to know more about Optimole and how it helps your site?
Our team will be happy to help you integrate Optimole on  your website.